The most whimsical bead & jewelry store in the Tri-Cities!
One-of-a-kind, hand-made jewelry,
made by us!
Are you ready for our 3rd Bi-Yearly Beginner Silversmithing Class - July 20 & 21 offered by
David Lee Smith, our fabulous instructor? If you missed out on this one, David will be back - most likely in the fall. Mark your calendars now so you can be prepared the moment we begin announcing the new class dates! (We customarily have 2 per year and sometimes, if we're really lucky, David brings his wife along for Beads Amore to present a GORGEOUS trunk show, as well!) If we don't see you this week, we'll hope you can join us in the fall! We'll let you know the minute the new class schedule is decided!
See http://silversmithingclass.com/silversmithing-classes-Tennessee.asp or call the store @ 423.282.1525 OR 423.523.WHIM (9446) for more information.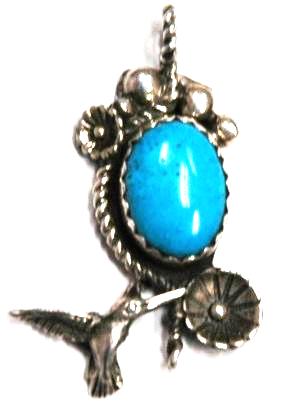 You can make THIS yourself!
Can't wait to see you there!
1904 Knob Creek Rd Suite 4, Johnson City, TN
423.282.1525 OR 423.523.WHIM (9446)
AND jewelry repair of all kinds.
We also carry crystals, agate slabs, boxed fossils and shells, stone candle holders, mobiles, window art, painting, hand-knitted and hand-crocheted items, lighted star lanterns, salt-rock lamps, as well as art and creations by dozens and dozens of local artisans.
A veritable one-stop-shop for all your gift giving needs!
We do all types repairs as well as create custom designs just for you!!
Our AMAZING bead supplier has sent literally hundreds of thousand of new beads you simply MUST come in and see...
1904 Knob Creek Rd. Suite 4, Johnson City, TN 37601
423.282.1525 OR 423.523.WHIM (9446)
Corner of Knob Creek and Sunset Dr.
Landmark Village Shopping Centers,
Across from Mahoney's and behind the Refinery
Next to Cranberries Cafe!